Testimonials
Helping our clients succeed. It's why we do what we do. Read what people are saying about Windy City Legal.
Great legal support! Thank you for your knowledge and support. We are most grateful that you were always available to us to guide us in the right direction.
Would highly recommend. Cannot recommend Ian enough. Meticulous and easy to work with!
Great service and very professional. You did a helluva good job, very professional and efficient. Thank you very much.
Strategic legal advisor. We have created a great and deep professional relationship with Ian and he is a strategic legal advisor to many of our startups. He has a very practical and clinical approach to solving legal issues. We implicitly trust his judgement and recommendations.
Highly qualified attorney. Ian is a highly qualified attorney who knows what he is talking about. He was able to clearly answer my questions and explain all the different nuances regarding my case.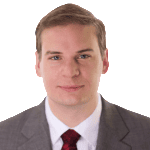 Ian Brodsky
"We did not know that was an option for us."

I hear things like this from clients all the time. In our society, money and financial tools are not discussed all that much — at least, not in a meaningful way. They are not really taught in the schools or anywhere else. In many families, if they are spoken about at all, too often the focus is just about present needs.

Estate planning opens up a world of possibilities: To protect your family. To protect yourself. To make informed decisions. To create a legacy.

To me, the best part about estate planning is not allocating or distributing assets. Rather, it's about making people aware of the opportunities they have, and helping to implement them.

If you would like to talk about it or see for yourself, get in touch to schedule a consultation.